Welcome to the Original Literary Tour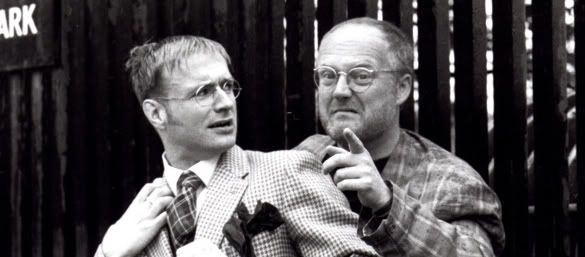 Performed in and out of Edinburgh's famous - and infamous - taverns and 'howffs', the tour takes the form of an impassioned debate between two fictional characters, Clart and McBrain. In a lively duel of wits, they question the importance which the unique pub atmosphere offered creative and intellectual thought.
According to the two main protagonists of The EdinburghLiterary Pub Tour, the pubs of the Old Town, reeking of good beer and lively banter, were once the favourites of Scotland's most famous writers. So if you thought that the great Robert Burns, Sir Walter Scott and the like spent their evenings in the posh drawing rooms of Edinburgh high society, think again! These towering literary figures seem to be happier mixing with the common people (and the prostitutes) who filled the dark closes and pubs of the Old town.
It is no exaggeration to presume that tippling a dram or pint of ale helped to inject a touch of verve, invention and verbal magic to Scottish writing over the centuries!
---
More about the tour
~ Click here for Photo Gallery
~ Click here for TripAdvisor Ratings
~ Click here to Buy Tickets